Sep 18, 2019
4 Ways Being a Considered Purchase Brand Must Impact Your Marketing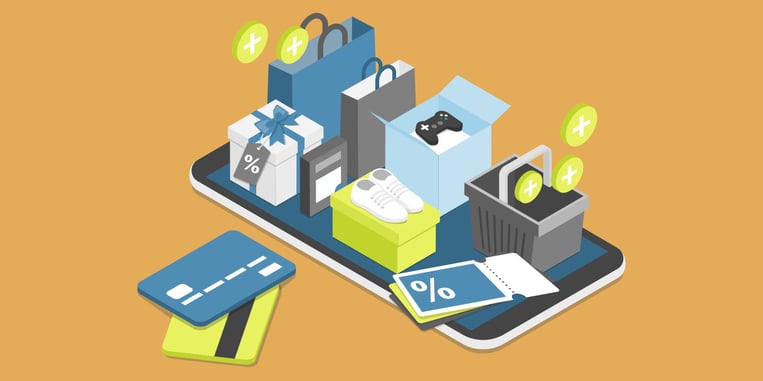 The success of your approach to marketing hinges on a single question—is your product a considered purchase product?
If it is, and you aren't employing the right strategy and tactics in your marketing plan, then you're wasting your time and money, and likely won't see sustainable growth. A considered purchase product requires a different marketing strategy from other products—a robust, inbound strategy that focuses on attracting, educating, converting, and delighting customers.


First, let's look at factors that indicate you sell a considered purchase product or service:
Your product is purchased after a customer gathers and processes information over a period of time
Your customer follows a clear buyer's journey that goes through awareness, consideration, and decision stages
Your product solves a common pain point among your customers
Multiple decision-makers are involved in the purchase process of your product
Your product is expensive or hits a higher price point

If this all sounds familiar, make sure you understand four major ways it impacts your marketing approach:
Attract Them with Content:
If your customers research online and compare solutions before purchasing, you'll need to have any information they might need readily available to them. Publish videos and in-depth blog posts to educate your audience while they're researching. Bulk up your product or services pages with pricing, comparisons, details, and images so they can see exactly what they're getting and why it's better than another solution. Stay in front of them via email and social media posts that keep your product top of mind.
Educate According to Persona:
The amount and kind of information you have on your buyer persona must paint a broad and robust picture. If you limit your persona to basic demographic details, you know who they are, but you don't know why they're looking for you. If you know why, you can more efficiently bring the right buyers into your sales funnel and provide them the information that actually resonates with them.
It's also not enough to know what solution to a problem your product or service provides. You need to know how your persona views that problem, how they evaluate solutions, and what makes them pull the trigger to purchase. Understand how buyers will perceive the value of your solution and speak to that, rather than to the features of your product and service.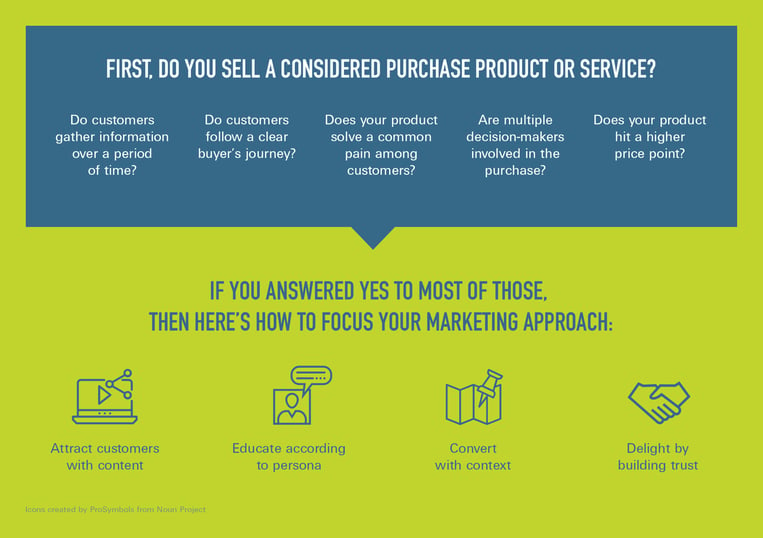 Convert Customers with Context:
As a consumer moves through the stages of the buyer's journey, they'll want different content at different times. A successful content strategy provides that context while at the same time moving a consumer toward the next stage.
Keep in mind that consumers may enter your funnel from multiple channels or during any stage, and your content should meet them where they are. If your decision-stage buyers are shown a blog post educating them on how to identify the kind of problem they're experiencing, it isn't going to help them make a decision to go with your product. In fact, it could frustrate them, because what they really need now is a demo of your product in order to make that call.
The key to being able to provide this context is data. According to Salesforce, the median number of data sources marketing organizations use to create context has gone up from 10 in 2017 to 15 in 2019. Consider utilizing a marketing automation platform that allows you to collect data from various touch points across the customer journey and then serve buyers the content they need when they need it.
Delight by Building Trust:
In many companies, organizations, or households, the bigger decisions are going to fall on more than one person. In this joint-purchase effort, you have to establish trust with more than one decision-maker.
Being clear and transparent goes a long way in building trust with everyone involved in the purchasing process.
In fact, Inc.com reports "more than 73 percent of consumers consider transparency more important than price. Nearly 40 percent say they would switch from their preferred brand to one that offered more transparency."
Avoid vague descriptions and price points that don't provide clear-cut information. Offer helpful content that doesn't require buying your product—this not only delights buyers, but also shows them that you're genuinely interested in solving their problems, not just in making a sale.