May 22, 2023
Build-A-Bear: A Case Study in Surviving the Retail Apocalypse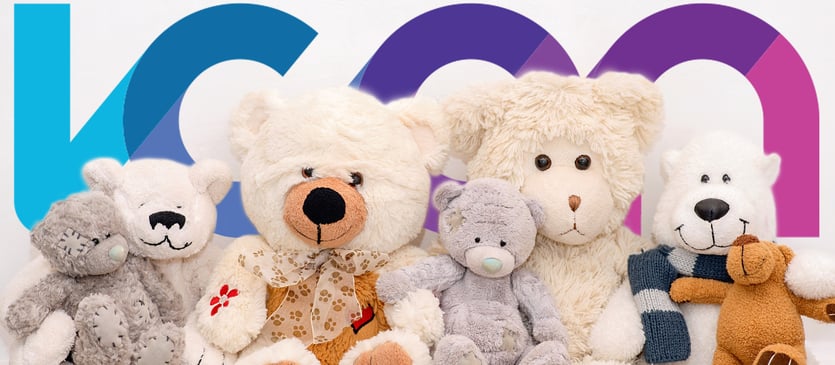 One of the best parts of being an agency headquartered in Greater Cincinnati is getting to exchange ideas, talent, and opportunities with some of the world's best marketers. Thanks to AdClub Cincinnati, we had a chance to chat with Sharon Price John, CEO of Build-a-Bear Workshop, and learned how she solved a pandemic problem that felled retailers in stronger positions. Read on to see what the company did differently.
(Retail) Apocalypse Now

When you think of Build-A-Bear, "cutting-edge digital brand" probably doesn't come to mind.

With a business model built around the hands-on retail experience of building a teddy bear from scratch, the company established itself in the late 90's and early 2000s as a staple in malls across America.

But from 2010 to 2015, Build-A-Bear's stock prices dropped to under $45M, a ghost of its former $300M glory. The retail apocalypse had begun as consumers flocked to new online experiences. But having developed such a heavy focus on its in-store experience, the Build-A-Bear had relegated its technological and ecommerce investments to the backburner and had that much farther to catch up with changing consumer preferences.

Although the need hadn't seemed urgent at the time, Build-A-Bear was slowly losing opportunities to delight and add value to its customers, who were being courted away by competitors with an omnichannel presence.
What should have been a final blow to the business arrived almost overnight, when Covid-19 shut down malls, tourism, and public events. The retail apocalypse that toppled many of its peers in recent years (Borders Books & Music; Toys-R-Us; and more recently, Bed Bath & Beyond) was finally at Build-A-Bear's door.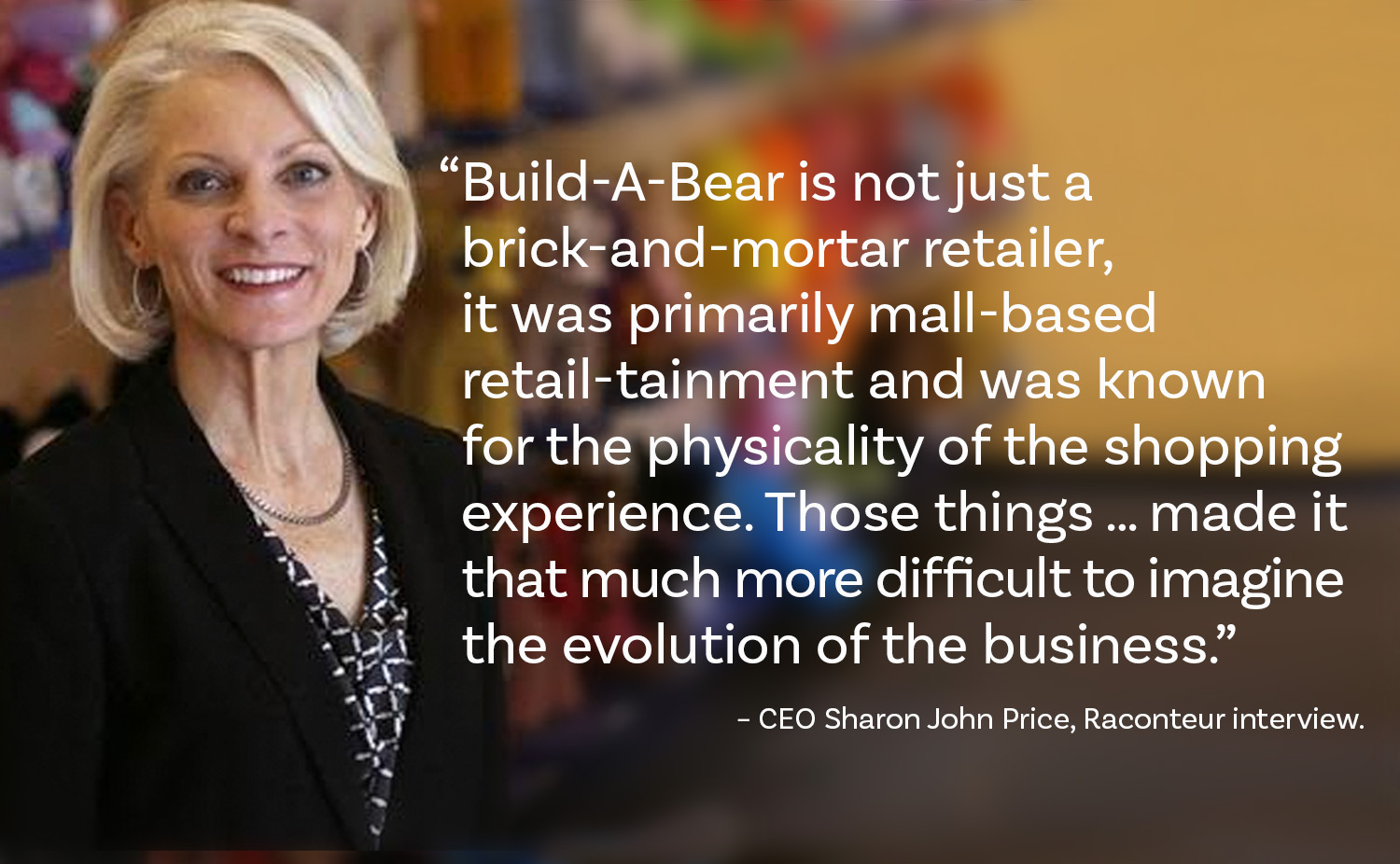 An Unlikely Opportunity

In 2023, the company is poised to see record-setting revenue for a third year in a row. This is no pandemic bounce-back—the company's resilience and success can be attributed to shifting priorities and going all-in on ecommerce.

What changed? The world did. Pandemic-related shutdowns gave Build-A-Bear the motivation and opportunity to make the investments in ecommerce it needed to compete. The company reallocated retail resources to build technology and digital infrastructure, an overhaul that included:
- Last-mile online fulfillment to include buy-online-pick-up-in-store and ship-from-store options
- Build-A-Bear 3D Workshop experience
- Partnering with Salesforce and Microsoft to develop an integrated CRM platform
The result: a brand equipped to engage customers on any channel or platform for a seamless ecommerce—and when stores reopened, omnichannel—experience. These updates also enriched Build-A-Bear's customer experience and expanded its consumer base to include adults and teens, leading to its recent headline-making growth.
Have Retailers Missed Their Chance To Adapt?

For Build-A-Bear, the pandemic provided a wake-up call and opportunity that saved the company from becoming another casualty of the retail apocalypse. But it doesn't require a global disaster to embark on an ecommerce evolution—or to build a safety net in preparation for the next industry disruptor.

For example, when Winston Furniture reached out for our help setting up its business for long-term success, the company couldn't have predicted that the Suez Canal crisis would strangle its supply chain. Fortunately, the initial steps we took to build its ecommerce capabilities kept customers happy and business running.

Bottom line: Don't wait for the next apocalypse to come—start turning the ship around now.

Ready for your Build-A-Bear moment? Contact us today.