Jul 14, 2022
Icon Went to Cannes Lions 2022: Top 5 Takeaways from the Festival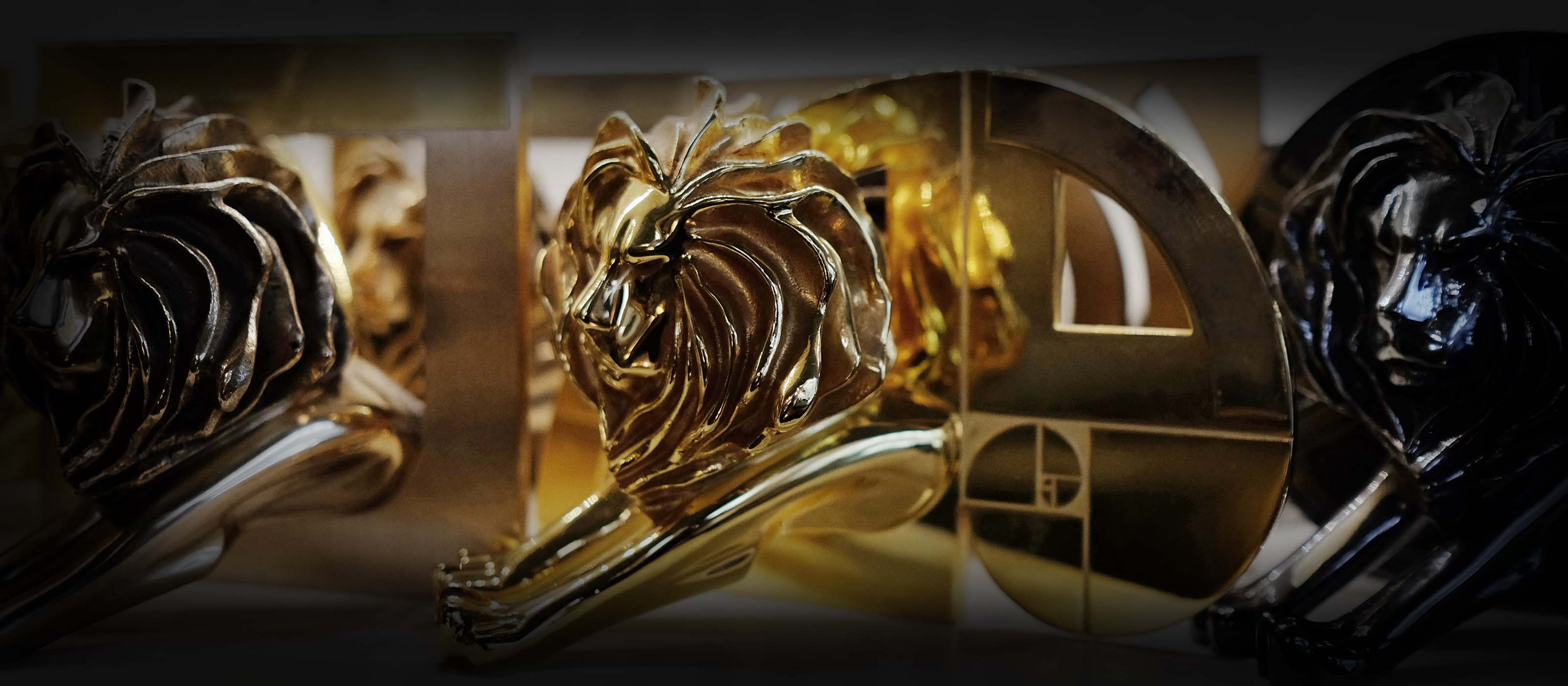 The sun was hot, the crowd was dense, and the ideas and inspiration were endless.
"Cannes Lions: The International Festival of Creativity has been championing creative excellence since 1954 with the goal of providing a global destination and the definitive benchmark for creativity that drives progress." It's essentially the Academy Awards for the advertising industry.
Normally hosted each year in Cannes, France, this was the first live event in two years, making the energy just a little more electric.
I was invited to speak at a panel on "creative effectiveness" at this year's Amazon Port activation at Cannes, but I also attended the entire festival. Overall, this year's event was AWESOME—très bien!—for the following five reasons:
In an effort to be more transparent and give users more control over their news feed, Instagram is bringing back the chronological feed in 2022, albeit in a limited way. According to Mosseri's post, the three new feeds will allow users to prioritize content that's important to them, while still allowing Instagram to wield "The Algorithm" and serve up new content (including advertisements).
1. The digital brands showed up.
I attended the AdWeek/Whalar activation that took up a good chunk of the beach with a stage, a bar/lounge area, and meeting rooms. Their activation featured a decent lineup of speakers and some off-script panels.
In one such talk, one of the panelists noted that in the "old days" of Cannes Lions the television networks took up the beach (considered the prime location for activations). But now the beach was awash with social and digital platforms, with most of the legacy networks moved to smaller or offsite locations.
I don't think it's a huge surprise that Amazon, Google, TikTok, Spotify, Meta, Reddit, and Twitter had major activations with all the bells and whistles. But what I did think was most interesting is that none of the experiences were very organized or staffed by people who seemed to know what was going on. It was a free-for-all at most of these multimillion-dollar activations.
Overall, though, they were impressive. And Meta gets the award for eating their own dog food by having some actual "interactive" experiences included instead of just meeting space, a stage, and a bar.
Most of the big agencies and cable networks were there, too, but I felt they needed to have more of a purpose beyond just doing business. The digital brands did a far better job from an experience design perspective over traditional media companies and agencies, which mostly just offered meeting rooms and a bar or lounge.
What I did miss was better swag. I go to a lot of industry events and trade shows, and everyone likes a memorable takeaway. These were few and far between, and I think it's a miss for these brands to only focus on the "bar/lounge"—great for networking, but not much else.
2. Inspiration was everywhere.
What I enjoyed most about this event was surveying the award-winning work from all over the globe. This event draws the crème de la crème—the top-performing creatives and campaigns in the industry. There was a ton of positive energy in the crowd, and some of that almost certainly had to do with this being the first in-person event in two years. I also appreciated that the cause-marketing component of the show included a focus on Ukraine, diversity and inclusion, and the environment.
Check out all the award-winning work by visiting this link.
3. The locals were welcoming.
As someone who has experience organizing events, I'm always looking at my personal event experience through the lens of how I would do it. Some ways they handled signage and wayfinding, badge-level access points, crowd flow, and on-site and off-site dining could use some improvement.
But I thought the locals did a great job welcoming the massive crowd of American extroverts. The Cannes Film Festival and Cannes Lions run almost back-to-back (the Film Fest just wrapped at the end of May). So, while I'm sure the local economy benefits from these two major events, they also have a lot to put up with in terms of construction, traffic, and large crowds. It's been said that the French are not known for their love of Americans, but I mostly found this not to be true. Plus, the food—a mix of French and Italian cuisine—is amazing.
4. Cheers to the speakers!
I wasn't sure what to expect regarding the speaker lineup or if I would even get into some of the more popular sessions. But the Palais des Festivals, which also hosts the Cannes Film Festival, is vast and accommodating.
My favorites sessions were the ones with Paris Hilton and Gary Vaynerchuk discussing the future of NFTs. I've met Gary a few times, including at my first SXSW in 2012 and at a private event in Columbus. He's always friendly and has something to say that makes you think about the future in a different way. He's made predicting the future of marketing and business his thing, so people pay attention.
Paris Hilton is, well, Paris Hilton, but she's gone all in on reinventing herself as a futurist, and her personal brand is now closely associated with Web 3.0, a total pivot from the Juicy Couture velour tracksuits and the "Simple Life" show. She was flexing the fact that she just hosted a virtual DJ set for her fans from her honeymoon suite in Bora Bora. Relatable? Not exactly. But the point is she doesn't have to be doing any of it, so when she claims to be a closet nerd, well, maybe she is!
I also enjoyed a session from Meta called "Breaking Barriers and Building Community" with Lupita Nyong'o. She was extremely well spoken and insightful, and didn't come across as just another actress. She's an author and has a well-curated feed with engaged followers. She also seemed knowledgeable about the industry and spoke to the audience as a peer.
5. And the award goes to...
The Amazon Port was a well-executed and top-notch experience from top to bottom. The activation featured two stages, an open bar and lounge, meeting rooms, and decent food and drinks. It was capped off with a yacht used for hosting more private events and included a midweek concert featuring LCD Soundsystem.
Amazon is an awesome partner, and Icon is grateful for the opportunity to be a certified member of three of their partnership networks including Amazon Creative Marketplace, Amazon Advertising, and Amazon SPN (the service provider network). Amazon also invited me to be a part of their panel discussion on "Creative Effectiveness."
My biggest takeaway was that the winners of this year's awards broke rules, went off script, weren't afraid of a challenge, thought big, executed flawlessly, and brought home well-deserved international recognition of their work.
It was an inspiring experience, and I look forward to being a part of the event again—and perhaps next time going home with an award!