Jun 30, 2020
Stop Letting Google Tell You What to Do with Your Marketing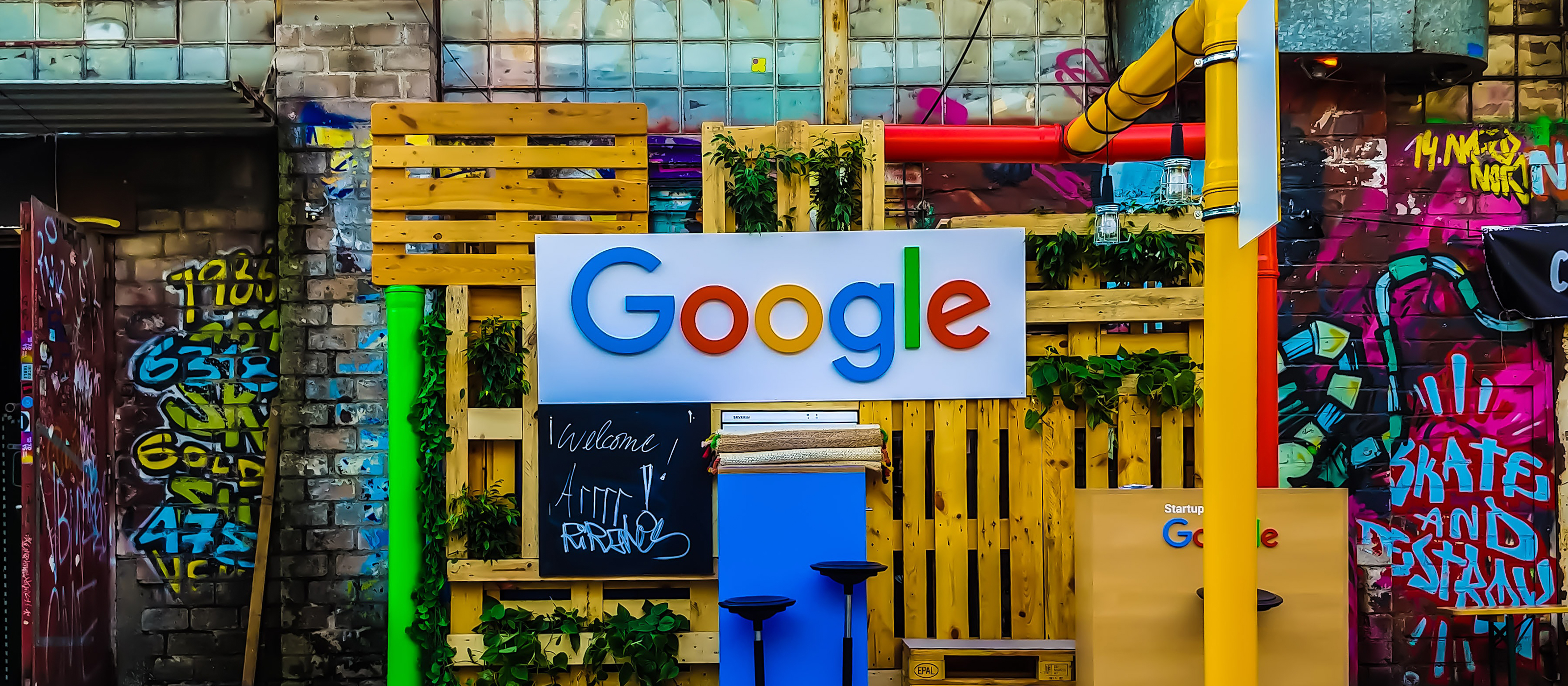 According to an Adeptmind survey, more than 80 percent of online purchases begin with a search. However, contrary to popular opinion, the majority of those searches don't take place on Google. Instead, most modern consumers start their purchase on Amazon, which accounts for nearly 47 percent of online product searches, far surpassing Google's 34.6 percent.
What does this mean for marketers — especially in our new normal?
What we can infer from these figures, and the increased online activity of consumers, is that it's not wise to put all of your marketing eggs in one basket. It doesn't mean that Google isn't important; in fact, for considered purchase marketing, Google remains a vitally important resource for advertisers and consumers alike. However, using only one marketing tactic or medium will ultimately lead to bigger problems down the road — especially if you're relying on tactics like paid search to drive traffic. (As we know, paying for clicks is a long-term recipe for disaster.)
So, if you can't rely solely on Google, what can you rely on?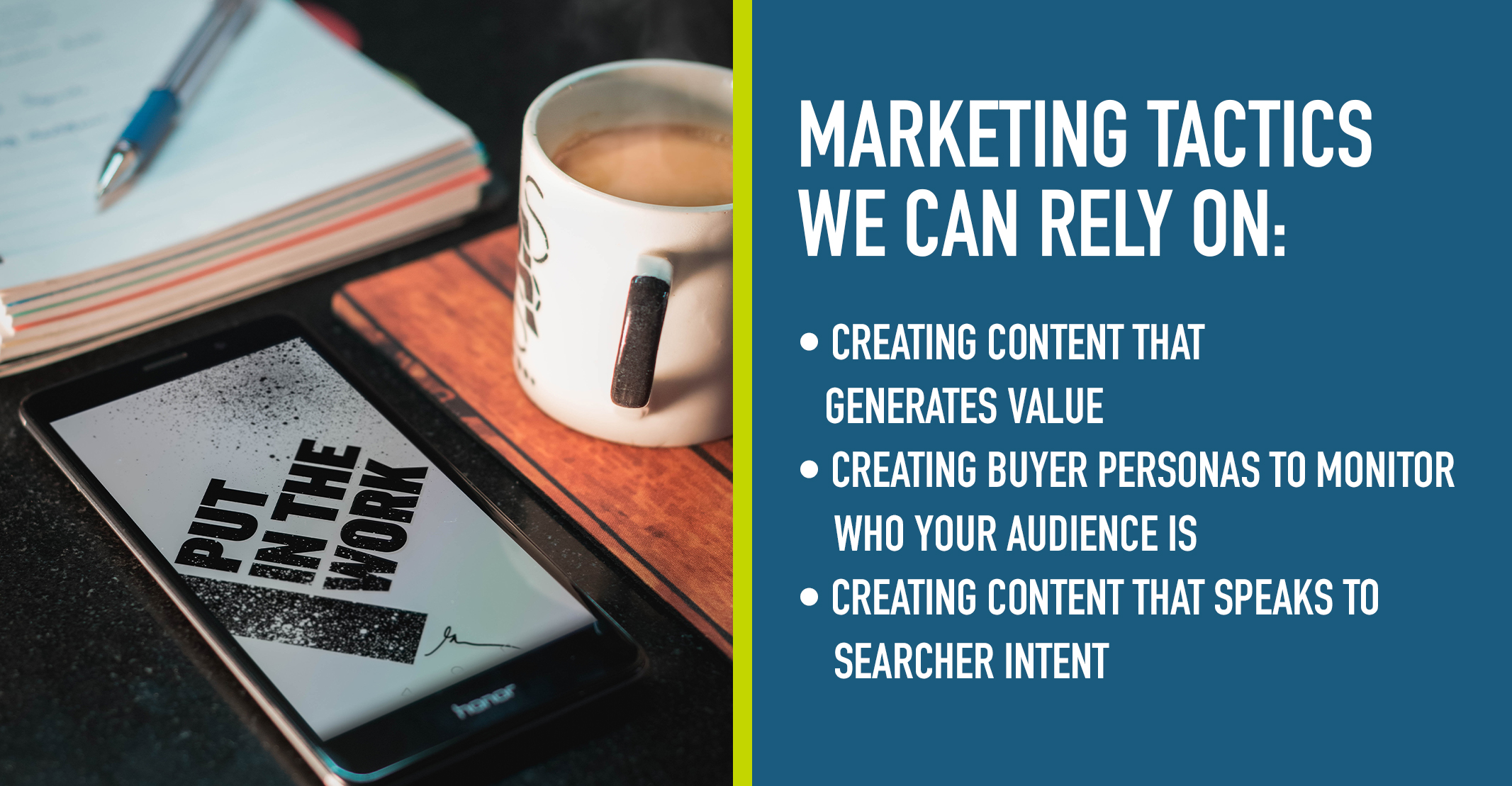 Creating Content that Generates Value
Because of the large array of tools available in the digital marketing landscape, there is no limit to the ways you can reach your audience. The key is in effectiveness and your attention to detail. Effective digital marketing speaks directly to the needs of the audience — where your focus on messaging, intent, and medium will benefit you more than only focusing on the KPI.
It's less about cracking a search engine's code and more about creating the content that gives buyers the information they want and need to make good purchasing decisions without being required to experience the product in a store.
You must speak the language of your customers. The more value you provide to your audience, the more they will trust the offers and promotions you present to them. Finding the balance between what they're looking for and what you can provide reinforces the value of your brand and products, and ensures a smoother transition for buyers as they move along their purchasing journey.
Creating Buyer Personas to Monitor Who Your Audience Is
Up-to-date buyer personas will allow you to monitor what your customer base wants from your marketing communications. Personas also help businesses find higher-quality leads and shorten the sales cycle. But your personas are capable of so much more.
Marketing automation allows marketers to customize virtually every aspect of their marketing campaigns. This is crucial, especially for buyers of considered purchases. Each segment of your audience is coming from a different place, with a different set of needs. You can use your personas to serve all of these individual groups content that resonates specifically with them, without diminishing your ability to serve the others.
Creating Content that Speaks to Searcher Intent
Consider this: someone is getting their house in order over the weekend, and they realize their dishwasher is broken. This consumer can view the situation in one of three ways:
They might be interested in hiring someone to fix their dishwasher.
They also might want to learn how to fix the dishwasher on their own.
Or, they might decide it's time for a new dishwasher altogether.
How can you tell which option your potential customer will choose?

Just as Google seeks to determine the searcher's intent with every query, you should also look at your content through the lens of your buyer personas. This will give you the insights you need to create content that responds directly to the queries your personas are trying to answer.
If they want to hire someone to fix their dishwasher:

Create a brief guide on what they should look for in a reputable repair company.
Have a list of vetted companies on your site you can vouch for.
Make sure your business's online directory listings are up-to-date and optimized if you repair dishwashers.

If they want to learn to fix the dishwasher on their own:

Provide a how-to video on your site.
Offer step-by-step instructions in a blog post.

If they decide it's time for a new dishwasher altogether:

Create a post about the top features that are worth splurging for in a new dishwasher.
Build a comparison chart on why it's better to buy from a local appliance dealer than a big-box store.
And again, make sure your business's online directory listings are up-to-date and optimized if you also sell dishwashers.
Getting to know your audience is the most important practice you can do as a marketer. Staying aware of the challenges consumers face, and creating content that supports them as they make their next step in the sales funnel, eases the tension of a promotion-only marketing plan and creates a balanced experience that encourages consumers to consider their purchases fully and make them with confidence.