Nov 20, 2019
The 4 Must-Haves to Run a Marketing Automation Campaign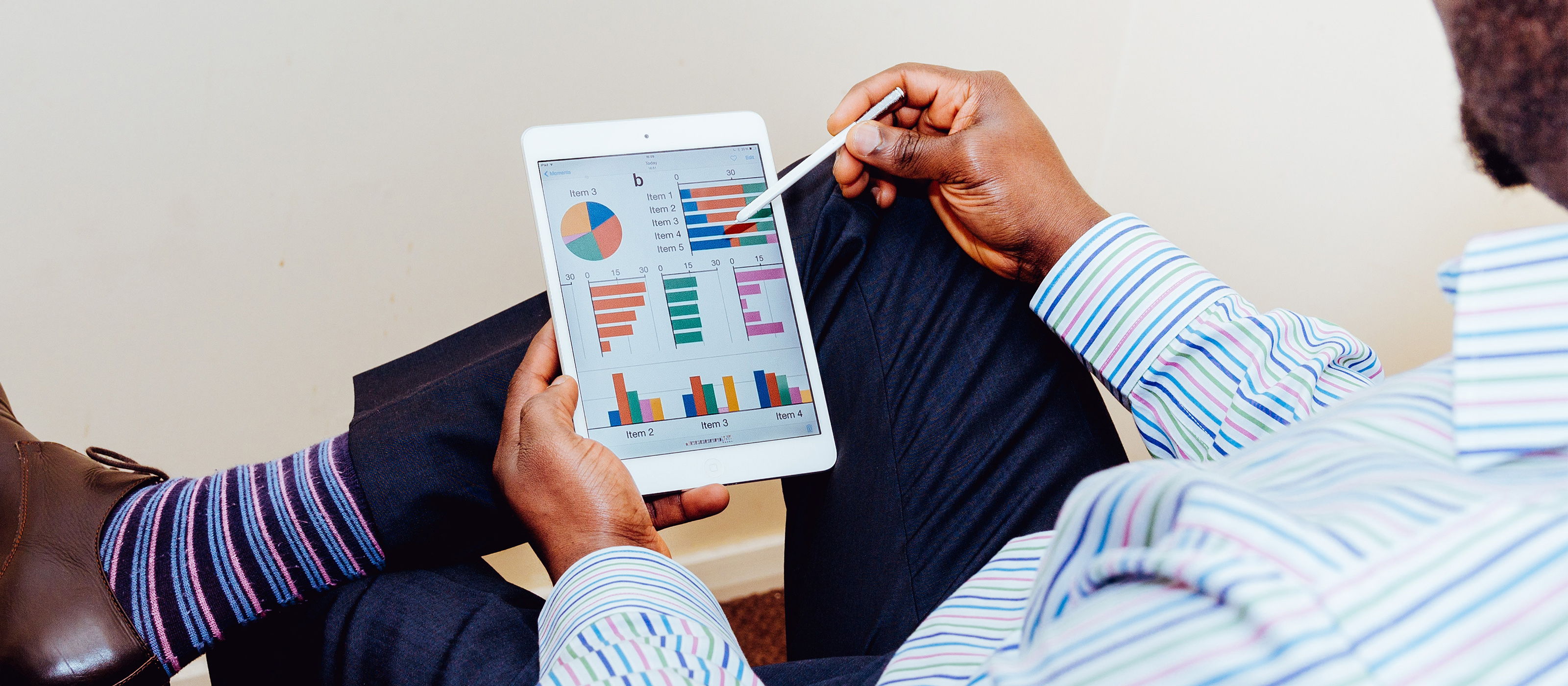 As marketers, we have more access to data—and more ability to customize marketing materials—than ever before. But although it may be possible to create truly personalized marketing for every individual customer, the logistics of actually doing it are daunting.
Enter marketing automation. Using a series of predetermined actions that triggers personalization and communication, marketing automation significantly reduces the chance of human error and minimizes time spent on tedious activities. In fact, with the right automation system, 45 percent of all marketing operations could be automated.
Nearly 80 percent of top-performing businesses already use marketing automation, and have been doing so for three or more years. But how do you get started? The biggest obstacle is setting up the entire operation. After all, any automation is only as good as the information fed into the system. Here's what you need to get your marketing automation up and running.

1. Buyer Personas
The more you know about your target buyers, the easier it'll be for you to personalize content for them. Which is why a well-crafted and well-researched buyer persona is a vital first step to marketing automation. More than 70 percent of businesses that exceed their revenue projections use buyer personas in their marketing.
A buyer persona is a fictional representation of a group of real buyers and is made up of the characteristics that make that group of consumers unique. The persona should include factors such as age, income, technological preferences, and buying habits. However, the persona is more than just one of these traits—it's the sum of all of these factors put together. When done correctly, the persona lays out all the unique tendencies of your buyer and, by extension, shows exactly how these people should be marketed to.

2. Customer Journey
Once you have your buyer persona researched and created, you can begin to map their journey as they make a purchase. According to an Ascend2 study, fully mapping out the customer journey is the most important aspect of marketing automation. Having this roadmap helps you to decide what touchpoints of your marketing campaign can be automated, and which require a manual touch.
Step 1

Although every buyer's journey has their differences, your first step is to consult your buyer persona to properly map their actions that take place:

Pre-conversion — How a buyer gains awareness of the solutions to their pain points and how they consider their options.
At conversion — What the potential customer does in order to take the final step and make a decision.
Post-conversion — The information a customer needs after purchase to answer any questions so that their satisfaction is assured, and any opportunities to cross-sell or upsell.

Step 2

The second step is to take the above map and weave in the touchpoints your company should provide to help reduce friction and move the buyer further along the sales funnel. Once you see your touchpoints in relation to your buyer's actions, you'll begin to identify:

Pivot points that move buyers closer to a purchase
Places where automation can help streamline processes
Opportunities to create a more personalized experience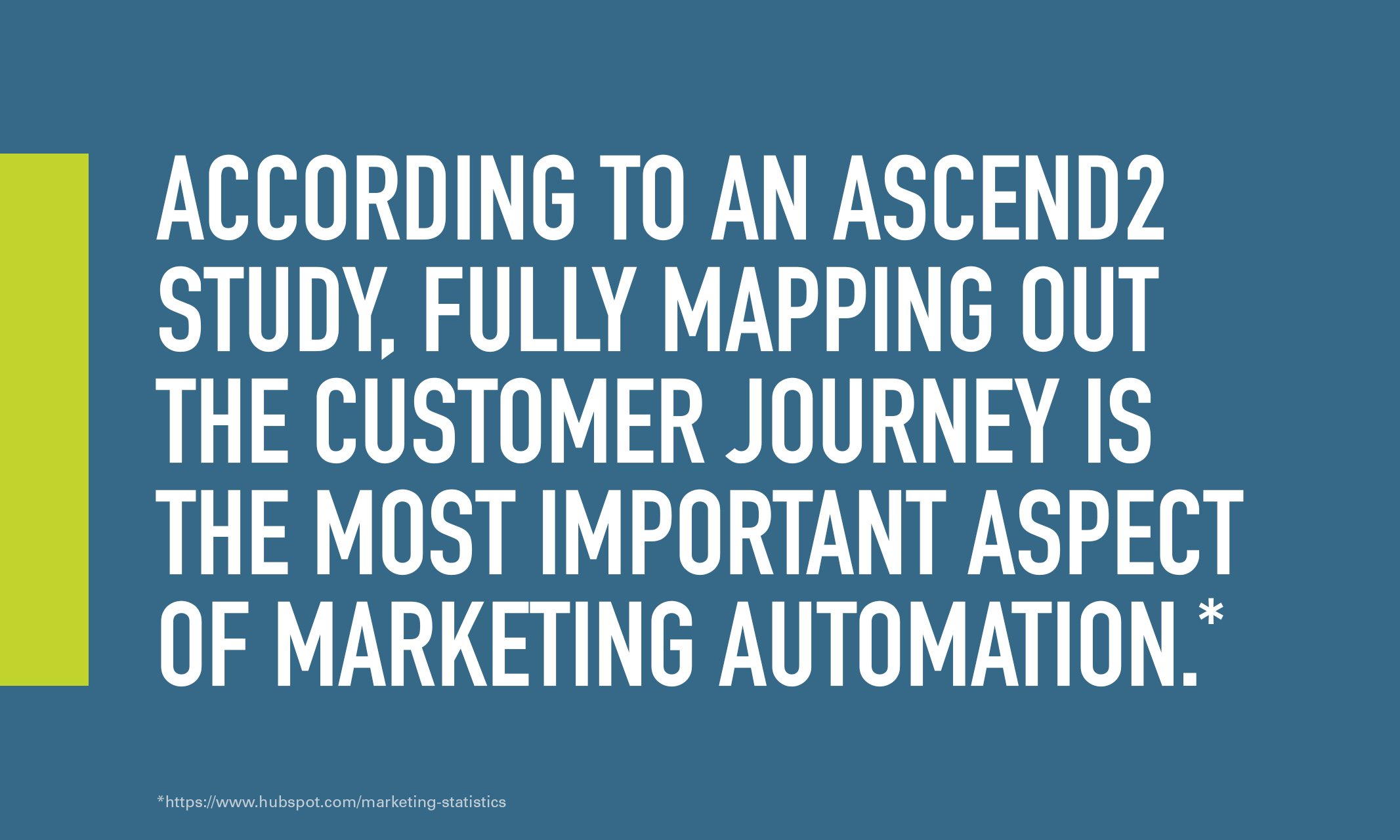 3. Conversion Funnel Metrics
If you know who you're talking to, and what to say and when, the next must-have is to understand your conversion funnel metrics. It's not worth setting up a marketing automation campaign if you don't know where you're starting and where you want to be. It's important to be prepared to assess performance before beginning any type of automation.
Try your best to find out the below numbers so you'll have an initial baseline, then check these numbers again at regular intervals. In time, they'll tell the story of how much your automation efforts are helping the bottom line.
What is the total traffic you get to your website in a year/quarter/month?
What is your overall number of leads that come from that traffic?
How many of those leads become actual marketing qualified leads?
How many of those marketing qualified leads become legitimate sales opportunities?
How many actual customers come from those sales opportunities?
After you've got an understanding of the above, you can calculate your funnel conversion rates.
The percentage of leads out of your total traffic is your lead conversion rate. This indicates how effective your website is at bringing people into the funnel. If your numbers are lower than you'd like, your lead generation strategies may be inefficient.
Your percentage of qualified leads out of your overall leads is your qualified lead conversion rate, indicating the quality of your leads. If your percentage is low, you may be attracting leads that fall outside of your buyer personas.
The sales conversion rate is the percentage of marketing qualified leads who become legitimate sales opportunities. Again, a subpar performance in this metric may mean you're losing consumers along the buyer's journey due to not nurturing them properly.
Your last calculation is the customer conversion rate from your sales opportunities. This metric is the one that drives revenue, and comes down to how effective you are at closing the sale.
Each of these conversion rates are vital pieces of the whole puzzle, and each one is affected by the others. Having a baseline understanding of these metrics will allow you to benchmark the success of your marketing automation over time and course correct when and where necessary.

4. Software
55 percent of marketing decision makers plan to increase their technology spend, and in order to fully embrace marketing automation, you'll need to invest in software that allows you to execute, measure, and gather data. There are plenty of options out there at many different price points and levels of functionality.
HubSpot, for instance, offers robust marketing, sales, and service automation alongside its CRM software. Other programs like ActiveCampaign and Pardot also integrate automation into CRM and email marketing functionality, making it easy for businesses to add automation to what's already working for them. Programs like Drip are stand-alone marketing automation solutions that can be used alongside existing CRMs and may be cheaper than buying an entire new suite of software.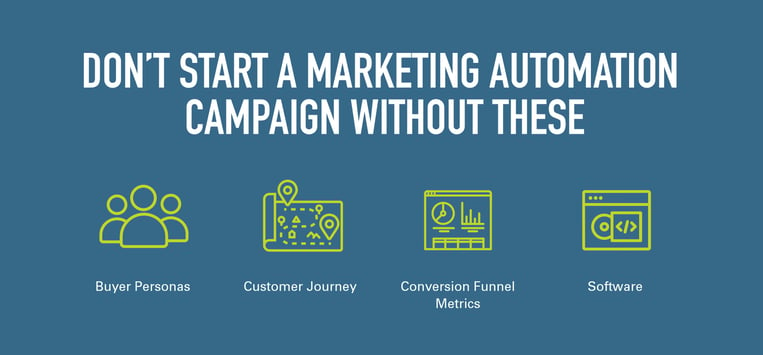 Marketing automation can seem intimidating, but it's well worth the effort. And getting started with marketing automation might not be as difficult or take as long as you think. If you've already created buyer personas and customer journeys as part of your everyday duties, you're halfway to a successful first marketing automation campaign.