Feb 12, 2020
What Your Reporting Dashboard Is Missing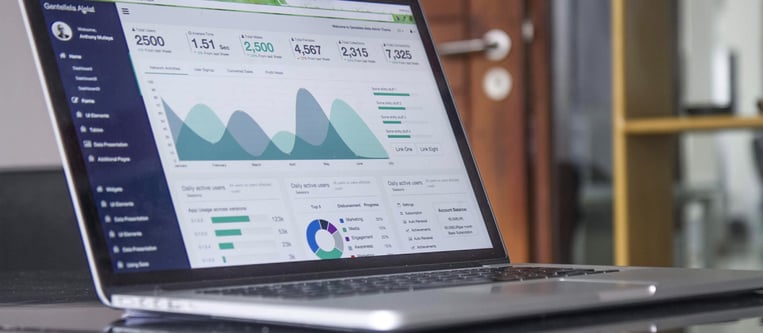 Every marketer needs a dashboard — a one-stop summary of where they are and how they're tracking toward where they want to be. Driven by key performance metrics, when a dashboard is set up correctly, virtually your entire marketing operation can be managed from one unified interface.

However, if your dashboard doesn't tell you the full story, you aren't able to identify where your marketing needs to improve, or by how much, and by what methods. You could be spending time and money on ineffectual tactics that are hurting your bottom line. After all, you don't know what you don't know.
In order to be a framework that provides an integrated, holistic view of marketing performance and allows for actionable optimization, your reporting dashboard should do the following six things.
Provide an overview and understanding of key digital initiatives and performance.
Your dashboard can give you a real-time look at digital tactics like your Twitter engagement, SEM performance, and email opens. And, yes, there are dashboards that can provide insights like projections and predictive analytics — both of these are very useful tools. But a dashboard's first and foremost purpose is to provide you with an overall understanding of how your key digital initiatives are performing.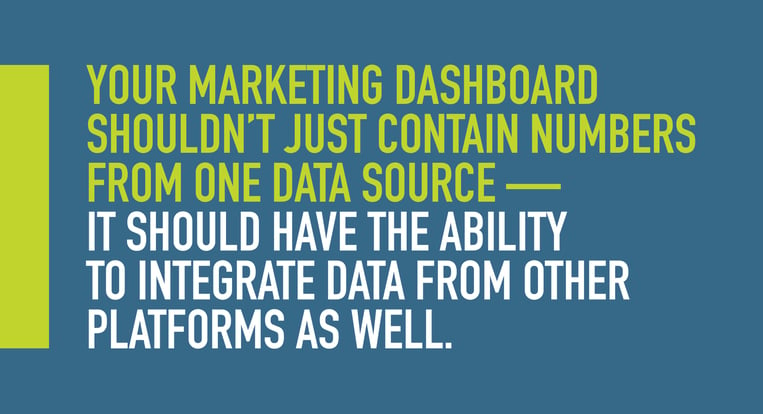 For example, if one of your initiatives is to improve your email marketing, you should use your dashboard to track opens and clicks, plus look at past performance compared to current performance. You should have insight into bounces, unsubscribes, and spam counts, which will help you determine the health of your email database. Having all of these key metrics in one place allows you to quickly establish how your email marketing is improving, or if it's not.
It's also beneficial for your dashboard to include your goals for the campaign and track the progress you've made toward them. This is where storing your key reporting metrics alongside your goals comes in handy. By structuring your dashboard to include this information, you'll already know if you should stay along a similar path or make some changes.

Provide a comprehensive view of your digital media portfolio performance to inform month-to-month and quarterly spend decisions.
If you're running paid digital advertising, from search and programmatic to display and social, it's important to make sure you're able to see a complete view of how your efforts are performing. Your dashboard should not only list performance of keywords and audiences, but also CPM, CPC, and CPA.
Reviewing these data points each month keeps you up-to-date on whether you're spending your digital media budget too fast or not bidding high enough. A quarterly review of these metrics provides insight on how your strategy is performing and whether there are shifts needed in spend and targeting parameters.
Enable more data-driven discussions across the customer journey.
Knowing how people come into your sales funnel and where they are in the customer journey at that time is crucial to understanding what kinds of campaigns and content you need to create. Consider setting up your dashboard to pull reports across the entire customer journey.
For example, if you send out awareness-level email blasts as well as run awareness-driving digital media campaigns, these two reports should be on your dashboard. But don't forget to also track more targeted tactics like a lead-nurturing email campaign and conversion campaigns in Google Ads or Facebook.
Having these reports on tactics organized by the customer journey will give you more insight into what's working at each stage, plus where you might need to invest more time and resources into content and delivery methods that keep qualified leads from falling out of the funnel.
Validate and course-correct current strategic and media support choices.
It's easy to assume that the choices you've made for your current digital marketing strategy and media support are the right ones. It's far more correct — and a bit more difficult — to make sure that it's true and you're on the right track.
Marketing is a business of data, so your marketing dashboard should be a one-stop shop to track all of your current initiatives — paid search, social media, email campaigns, SEO, and so on. This allows you to quickly adjust if you find that your numbers aren't where you think they should be rather than find out months later that you missed the mark.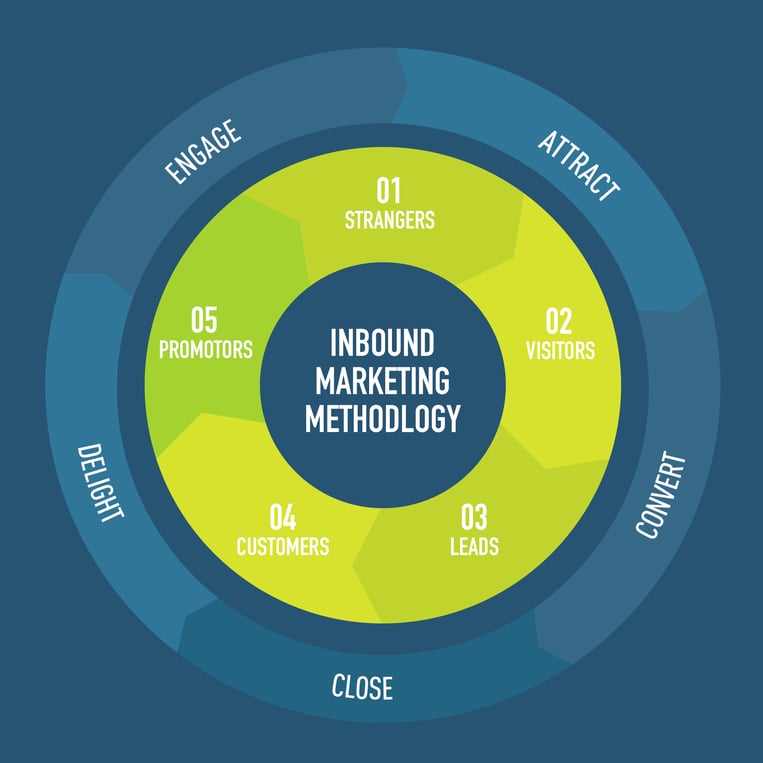 Additionally, if your dashboard only tells you where you're succeeding, this is a sign that you need to refine your approach to data collection. Your dashboard should tell you how you're doing and nudge you in the direction you need to go — this means collecting data about some areas your company may be deficient in. That's not a bad thing — it's only through knowing your numbers that you can have a data-driven discussion about what needs to improve.
Assess performance across platforms including Google Ads and Google Analytics, marketing automation, CRM, and social media.
A high-performing marketing dashboard is one that pulls information from a variety of sources. In other words, your dashboard shouldn't just contain numbers from one data source — it should have the ability to integrate data from other platforms as well.
While having all your information in one place is definitely a nice perk, convenience is far from the only benefit to an all-encompassing dashboard. This approach helps you see the bigger picture much more easily than looking in multiple places for information.
Let's go back to the example of email marketing. Yes, you can look at your data on performance, but how do you know if your email contacts are converting into qualified leads on your landing pages? Better yet, are those leads turning into customers? If you can answer that question, then you certainly know whether your email marketing is affecting your bottom line.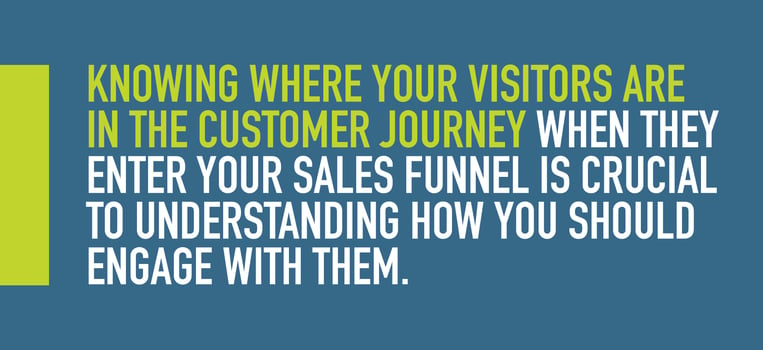 Attribution is just one of the benefits of having a dashboard that assesses performance across platforms. From Facebook Business Manager to Google Analytics and marketing automation to CRM software, take some time to see what integrations are possible on your dashboard and look for one that offers many.
Offer insight for prioritization on projects, tests, and tactic budgets.
Knowing where you are now helps you figure out where you want to be tomorrow. Your dashboard enables you to answer questions about where to prioritize and focus your energies both now and in the future. The prioritization of your marketing strategy is made infinitely easier by having all of your data at your fingertips, and that's only possible through an efficient and organized marketing reporting dashboard.
Your dashboard can also help you refine your testing and budget. When you can look at how a digital campaign performs at a certain budget, and then at how it performs at a different budget, you're able to make informed choices about how much spend is required for your marketing campaigns to perform optimally. The same goes for how a particular subject line or send time may affect open rates on an email campaign, or how the color of a button on a landing page may affect clicks.
Above all, the data you've collected and organized in your dashboard should point your marketing strategy in the right direction. It should show you how all campaigns and platforms work together to accomplish company goals and marketing initiatives. You can use your dashboard to affirm where you're on track and where you need to adjust. And, by using the story your data tells you, you'll have better data-driven discussions about where you need to invest and have an easier time getting buy-in from key stakeholders in your company.